Expanded Sports Betting In The Works For Montana? A Closer Look At What's On The Books For Big Sky Country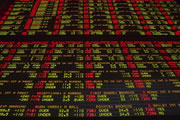 The sports betting residents of Montana may have been jumping for joy last month when the Professional and Amateur Sports Protection Act was overturned by the Supreme Court on May 14th. This article is going to take a look at what repealing PASPA does for the state, and what this means for the future of sports betting in Montana.
Why Are We Talking About PASPA Again?
If you've been paying attention to the Supreme Court lately, you may have heard something about the justices voting to get rid of the Professional and Amateur Sports Protection Act, also known as PASPA, for short. You, as a Montana resident, might also be wondering, big whoop, what does this have to do with me?
Well, nothing, unless you're interested in wagering on sporting events. The recent SCOTUS decision means that each state in the US is allowed to pass – or not pass – legislation legalizing sports betting if they so choose. This is a decision that has been taken away from the states for the past 26 years, thanks to that pesky piece of legislation known as PASPA.
What Does This Have To Do With Montana?
Now that SCOTUS has determined that it is up to each state to make their own decisions like the big girls and boys that they are, Montana is free to expand on the very limited sports betting that they do have. Under PASPA, Montana was able to offer small NFL pools at registered locations. These pools were run in a pari-mutuel style, meaning that players played against each other, rather than against the house. It also meant that winnings were paid out of a pool. Now that PASPA is dead, Montana can expand this to include single-game wagering at gambling venues for all sorts of sporting events, not just NFL.
Okay, So What's Going To Happen Now?
In an ideal world, Montana would give the currently licensed venues the go-ahead to just open a sportsbook.
In the real world, however, it's not as easy as all that. As of right now, nothing's going to happen. There are no plans to open expand sports betting in Montana, or to offer it in a larger capacity than is already offered in the state.
What Needs To Happen To Make Montana Sports Betting A Reality?
Now, I would like to preface this section by saying that I am not a legal expert, nor do I believe that I have all the answers when it comes to sports betting in Montana. That being said, there are certain procedures that states must follow in order to allow sports betting, and I feel confident in the speculation that I will be making in the coming paragraphs. Again, everything in the following few paragraphs is speculation, and not a blueprint or official plan of any kind when it comes to Montana sports betting.
Anyways, there are a few things that need to happen before anyone can open a book in the state. Montana sports betting will first and foremost have to be approved through the passage of a law.
It may sound simple, but there are a few things that have to go into this. Rules and regulations needs to be put in place, and a regulatory committee needs to be assigned to monitor sports betting. Montana already has a gaming advisory board that works in conjunction with the Montana Tavern Association, to provide betting pools at taverns and racetracks. Both groups would probably take over regulatory authority with sports betting in Montana as well.
Additionally, legislators would have to come up with an idea on how to tax sports betting revenue. Montana earned around $60 million in the first three fiscal quarters of 2018 from video gaming revenue. As that is the main form of gambling in the state right now, sports betting revenue would more than likely be taxed at the same rate, but again, that is just speculation.
Finally, Montana lawmakers are going to have to determine to what extent they are going to expand gambling. Will there be off-track sites? Will sports betting be available everywhere, or only in certain parts of the state? Will there be online sports betting available? All of these questions, and probably a lot more, need to be answered completely before the legislature makes any moves forward with a plan for legal sports betting in Montana.
Okay, Is Montana Sports Betting Going To Be A Reality? If So, When?
For right now, Montana sports betting is not going to be a reality. The biennial legislative system in the state means that the Assembly won't meet again until January 2019. Which means that any proposed changes to the law that would make expanded sports betting a reality have to wait until then, as well.
While legislators could call a special session to discuss and enact a sports betting law, they are more than willing to wait until regular session next year. This is in large part due to the "wait and see" attitude that they've adopted regarding the issue.
As Montana is a largely rural state with a rather small population, there are going to be changes to how the state handles legalizing sports betting, in addition to the expected kinks of regulations and licensing that more populated states are facing now. Montana lawmakers would rather watch what they are doing and then customize it to fit Montana, rather than jumping immediately into the deep end.
What Kind Of Sports Betting Can I Do In The Mean Time?
In the meantime, keep checking in with sportsbetting(montana).com for all of your latest sports betting information. We will be monitoring the legal situation of sports betting all across the United States, and will be updating these pages religiously. You can also continue sports betting in Montana by using a licensed online, offshore sportsbook. These sites are completely safe, and provide Montana residents with a fun and authentic sports betting experience. And of course, you can continue to participate in the sports pools at local venues near you.
Best Montana Sports Betting Sites - 100% Trusted + Safe
| | | | | |
| --- | --- | --- | --- | --- |
| | | 50% Up To $250 | VISA + Wire Transfer | |
| | | 50% Up To $1,000 | VISA, Bitcoin, Cash Wire | |
| | | 50% New Member Bonus! | VISA, Bitcoin | |
| | | 100% Up To $300 | VISA, Bitcoin | |
| | | 50% Up To $1,000 | Bitcoin, Wire Xfer, VISA | |