Billings Sportsbooks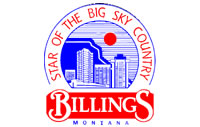 There aren't any Billings sportsbooks currently operating in Montana, but given that the city is the most populous in the state and Montana sports betting is now legal, it makes sense that the various casinos located in and around Billings will eventually get in on the action and scratch your sports wagering itch.
A year after the Professional and Amateur Sports Protection Act of 1992 was finally overturned, the state effectively added to their current "sports pools" and "sports tabs" lottery products with actual, bona fide sports betting.
The bill that passed allows for the lottery to be the one exclusive sports betting vendor for the state, and since that's the case, more than likely the gaming destinations in Billings will apply to host the activity. This could be in the form of betting kiosks or full on Billings Sportsbooks and there are a couple of destinations in this town that would be ready for either scenario.
Best Montana Sports Betting Sites - 100% Trusted + Safe
Is Sports Betting Currently Legal In Billings?
Those familiar with live in-game betting know how groundbreaking the feature is to the betting world. With live betting, you can place wagers on any major game while it is happening. Live betting has become a key part of the betting experience thanks to the expansion of betting technology. Today, bettors can place real-time live wagers on games while they are happening, right from home, or even from your phone. The international online sportsbooks offer full live betting suites that have odds for every major and even minor sporting event. While certain Montana sportsbooks offer live betting, those in Billings can do so the easiest through sites like MyBookie or Bovada.
Is Sports Betting Currently Legal In Billings?
Sports betting – of a sort – has always been legal in Billings and the rest of Montana. However, the original product as written into MT law was limited to glorified, sports-themed lottery attractions, where winning tickets are effectively randomized and where no skill on the part of the bettor was required. This is not ideal, of course, and proper Billings sportsbooks will be welcomed by just about everyone in the state – not least of all Montana's hundred-thousand-plus sports betting enthusiasts.
That said, there were multiple proposals seeking to expand the kind of sports-themed wagering that exists in Montana. But, it was MT HB 725 that finally broke the mold and made traditional sports betting legal. It is now just a matter of time before lottery run kiosks are found at your nearest gaming facility, restaurant, sports bar, or tavern.
However, if you live in or around Billings, MT, and wish to wager on sports today, you can. Simply sign up at a legal offshore sportsbook like Bovada, SportsBetting, BetOnline, or MyBookie. These sites have all been serving Billings residents for decades, and they each feature comprehensive odds boards with thousands of daily wager opportunities on both national and international sports, teams, and players. Even better, joining is both completely free and completely legal, and payouts are 100% guaranteed!
Best Sportsbooks In Billings, MT
Because there is no proper sports betting presence in Montana quite yet, the best sportsbooks in Billings, MT, are all currently located overseas, accessible via the Internet. As stated above, the aforementioned sites are the best in the business, and Billings residents aged 18 and older are welcome to join.
Of course, once Montana unveils their version of full-service sports betting kiosks and mobile wagering app, this may no longer be the case (albeit it will always be a good idea to have memberships at these websites in order to shop lines for the best odds values on any given matchup). In the future, then, the best sports betting facilities for Billings bettors will likely be the pair of tribal casinos that are located within easy driving distance from the big city: the Apsaalooke Nights Casino and the Charging Horse Casino and Bingo.
Both of these are less than 90 minutes outside of Billings, and they each have their merits as bona fide Class III tribal casinos with real slot machines and all the table games and poker you expect from legitimate gambling houses. To go along with all of their current gaming activities you should also be able to play at a sports betting lottery kiosk.
Minimum Legal Age To Wager At Billings Sportsbooks
This means that soon as you are a legal adult you can start wagering on sports. This is the same age requirement for online gambling sites as well. So in Montana, you have the best of both being able to place your bets at a local sportsbook or you can sign up for online sportsbooks and also receive all the promotions that are offered on these sites. The minimum age for sports betting in Montana in Billings is 18. This is much younger than most states as others require their residents to be 21 and older.